1. When installing free CRM on Apple MacOS, it is very important to allow access to files and folders so that the program can save data. Please note that we recommend using Apple MacOS version 10.10 and higher.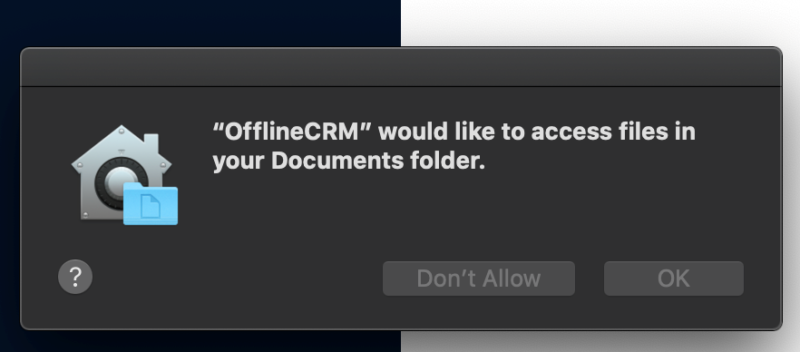 2. After downloading the free CRM distribution file, move it to the Application folder: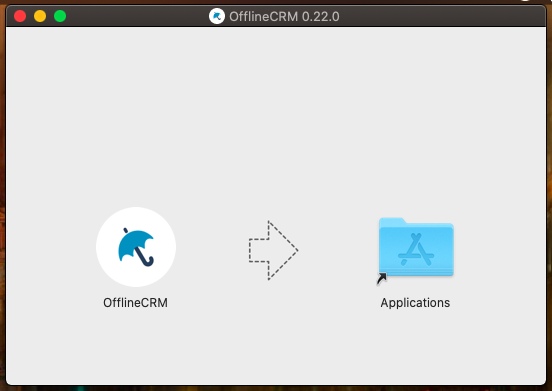 3. Then wait for the program files to be copied and installed:

4. In case your security settings prohibit installation of applications not from the AppStore or unverified sources, you must allow installation through Settings / Security & Privacy. To allow the installation, click on Open Anyway in this section: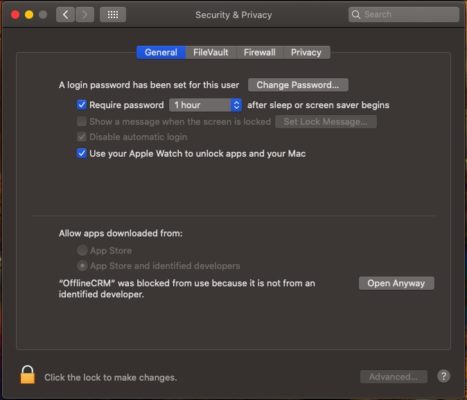 5. After clicking on Open Anyway, a window will open where you must click Open to start CRM.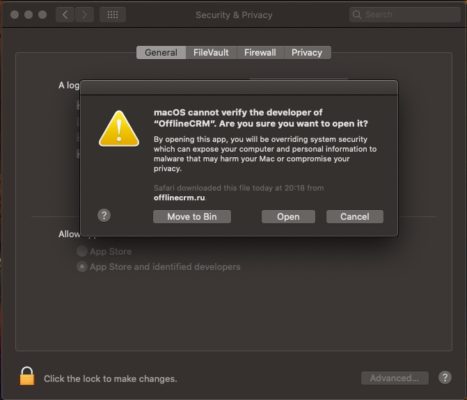 6. After all the steps you can start using free CRM.