Free and offline CRM (CPM), version for Microsoft Windows operating system. We recommend using the 64-bit version of MS Windows 7 or higher (we do not support the 32-bit version of Windows and do not guarantee its performance on it).
CRM is installed locally on your PC (laptop) running MS Windows and does not require Internet access for its work. The CRM version is absolutely free, does not contain any restrictions on the number of records (data). Program updates are released at least once a month and contain bug fixes and new functionality.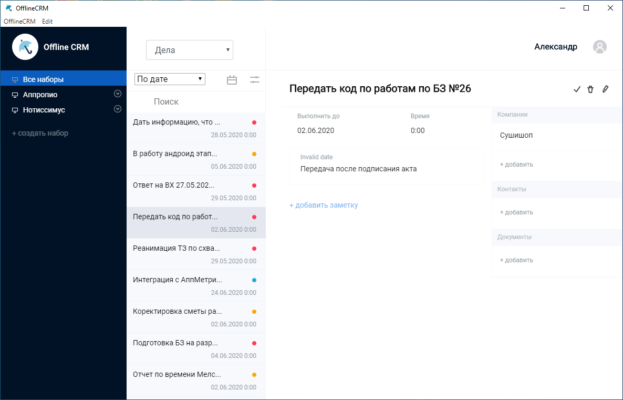 If you have any difficulties with installing a free CRM, please see Tutorials. Our company is an official member of the Kaspersky AllowList program. We check each version of the program for viruses and guarantee their absence when installed from our website.