CRM for Microsoft Windows that is free and self-contained (offline). We recommend using MS Windows 7 or more relevant versions, 64-bit (32-bit is not supported and might not function properly). Our CRM is installed locally on your MS Windows device and requires no internet connection. CRM is entirely free and has no limitations on the amount of data. Updates are released at least once a month and contain important bug fixes and new features.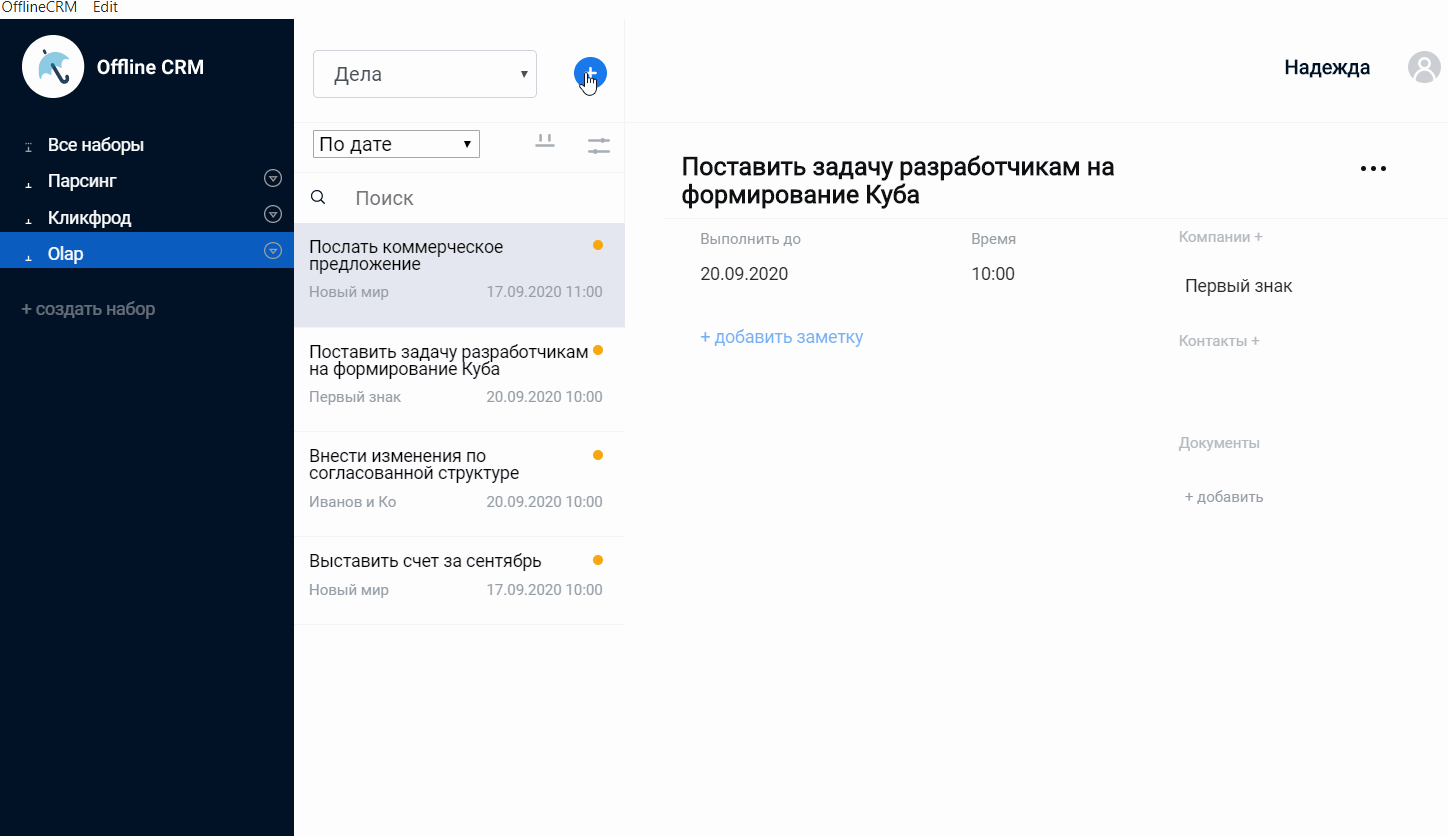 Check out the guides if you have issues. During installation, Microsoft Defender may pop up. Click "Install Anyway" if you have downloaded the CRM from our website and the publisher is listed as "DEFEKT.RU". More than 7000 users are working with our CRM. The actual counter above is updated every 48 hours, and no PC got hurt. See our principles.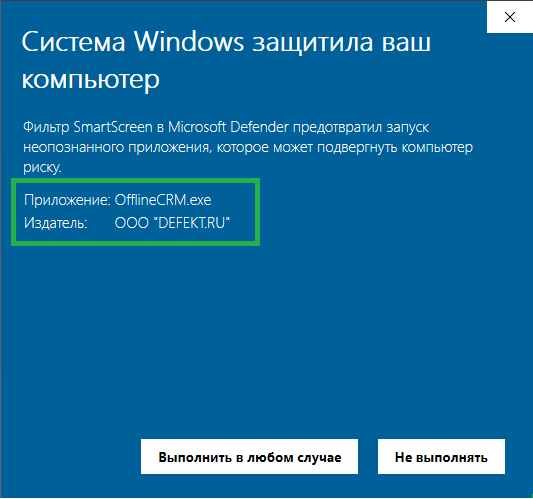 Our company is an official member of the Kaspersky AllowList, managed by the world's leading antivirus developer, Kaspersky. Each version is analyzed for malware, and its absence is guaranteed on this website.

You can check it yourself using VirusTotal.com. Go to that website and use the download URL to download the latest available CRM (https://offlinecrm.com/wp-content/uploads/crm/offlineCRMwin.exe). You will receive all the data after the analysis.